Donate from your Pay
Workplace Giving is a simple way to donate to charities direct from your pay, and get your donations matched. Most companies match donations, so you could double your impact, giving your charity even more support!
Help
Kate Melville-Rea

reach their target

Donations big & small make a difference
Donate Now
Donate now using your credit card or PayPal account using our secure payment gateway and recieve a tax deductible receipt emailed directly to you
link copied to clipboard
saving changes, please wait..
page successfully updated
error saving changes
file size exceeds 512kb.
Raised by 0 people in days for Cairns and Far North Environment Centre Inc (CAFNEC) Gift Fund
Biggest Supporters
AUD $20.00
Lyn and Will Melville-Rea
Story
Hello friends, family, classmates, colleagues, teachers, and strangers!
Did you know that plastic is set to outweigh fish in the ocean by 2050?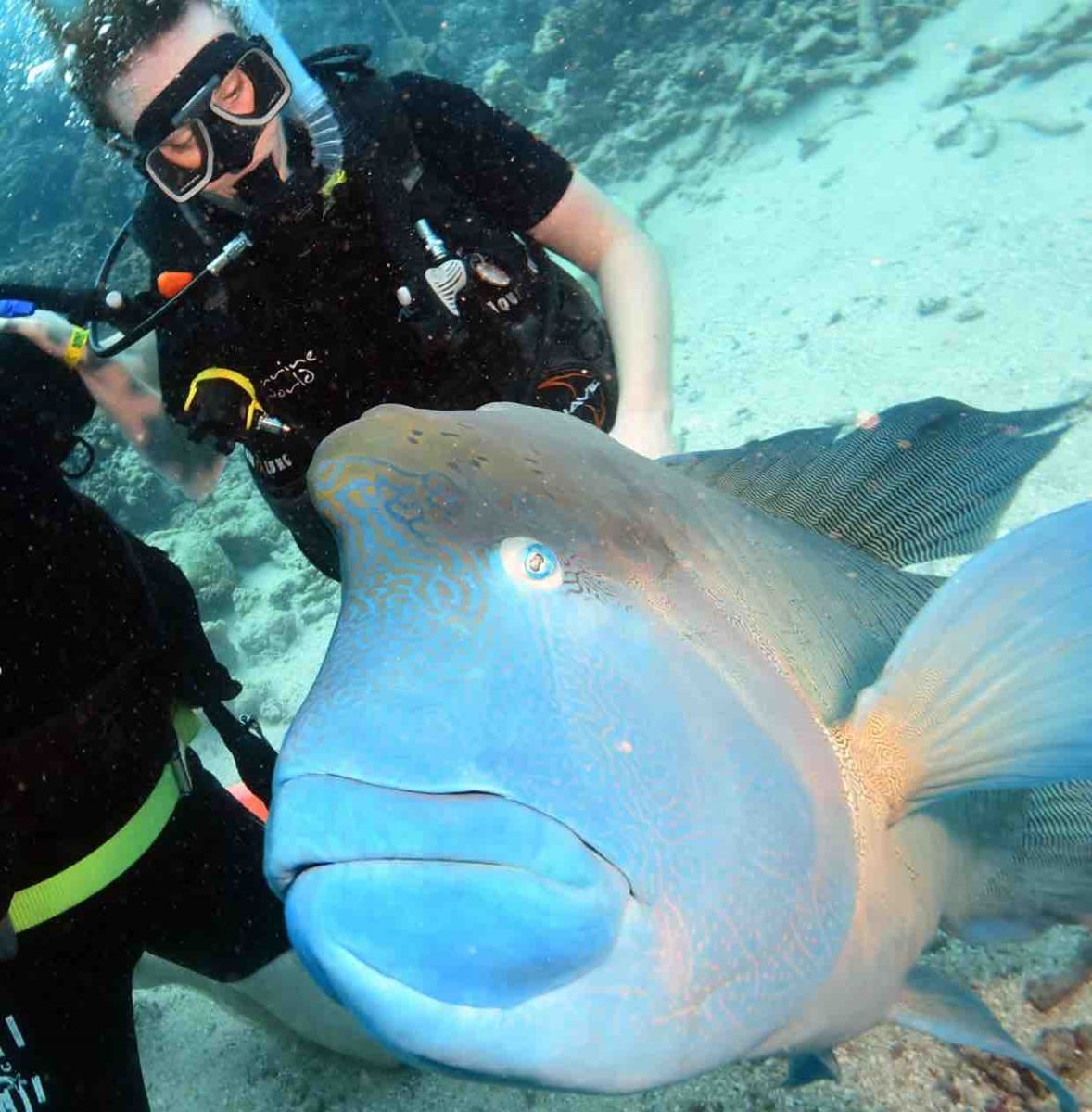 This is Wally. He doesn't like that prediction.
Plastic is terrible in the ocean but also isn't much better in landfill. Due to a landfill's anaerobic environment, plastic will emit CO2 and methane as it photodegrades (and I think anyone who's read this far will know why that's not good). Oh, and bioplastics don't actually biodegrade fast enough to stop turtles and whales from choking to death on the stuff. And plastic recycling is often a myth; in virtually all "recycling" systems, plastic is in fact downcycled, leading to its eventual demise in a graveyard of soil, water, or fish. (But still use your recycling bins please!) Downcycling isn't the case with metal and glass, both of which have a closed recycling loop.
This is why I've made the radical decision to: Create no plastic waste for July. I've actually done this before and published an article about the experience, but it's going to be much harder this time for reasons you'll read below. So why am I doing this? I can tell you that it's not some hippy form of masochism. I'm going plastic free because I want to break ground for better lifestyle choices, government policy, and corporate transparency. I'll be putting my money where my mouth is, and learning experientially on what products can be easily ditched and replaced with greener alternatives, versus those products that don't have good alternatives, and therefore must be produced and disposed of in a greener way.
Purging myself of plastic waste isn't going to be easy:
- I have to find alternatives (or ditch altogether) generic shampoos, chip packets, plastic razors, take-away containers, plastic wrap, straws, micro-beads, soy sauce packets, M&Ms... the list doesn't end!
- I will be TRAVELING during July, starting in Cairns Australia, then heading to Florida USA, and ending the month in London UK. Each day will bring about new challenges, and strange looks and questions from people wondering what exactly I'm up to.
- I will VLOG the whole experience, to keep you updated about the highlights, lowlights, and insights. That's gonna look weird too, talking into my phone the whole time.
- For every piece of plastic waste that I do produce, I'll be donating $1 to my parent's PFJ page.
How to help:
I would love for you too to sign up for Plastic Free July (it's an international movement!), or support my efforts to reduce my plastic use by making an online donation, sharing my fundraiser with others, and following me on my journey. Donations made through this platform are secure and will be remitted directly through to my charity of choice.
What you're supporting:
I'm fundraising for the Cairns and Far North Environment Centre (CAFNEC), who have been advocating for environmental protection in Far North Queensland since 1981 (and I'm currently interning for them!). Your donation will help initiatives such as the Marine Response Team - a group of dedicated volunteers taking action to protect our Far North Queensland (FNQ) marine environment. In the past year, CAFNEC has hosted over 25 plastic reducing awareness and education events in Far North Queensland including the Cairns Drain Stencil Project, Boomerang Bags Cairns, film screenings, workshops on plastic-free living, a family fun day and events for Plastic Free July in 2016. They also campaigned for a ban on single-use plastic bags and a container deposit scheme in the State of Queensland (which is finally happening from 2018!).
Thanks so much for your support!

What you get:
"What's in it for me?" you ask. Well, I'll be vlogging throughout my journey. For every person who either joins Plastic Free July or gives a donation, you'll get exclusive access to a weekly video of my adventures. All others will have to wait for the compilation video at the end of the month ;)
read more
All
Donations

0
Activity

0


There is nothing to show from any feeds at the moment.

There are no current donations or activities for this user.
The fitness feed has been disabled by the page owner.

Cairns and Far North Environment Centre Inc (CAFNEC) Gift Fund
The Cairns and Far North Environment Centre (CAFNEC) is a not-for-profit incorporated association which acts as conservation council for the region from Cardwell north to Torres Strait and from the east coast to the Gulf of Carpentaria. The Great Barrier Reef and Wet Tropics World Heritage Areas are included. Collaboration with other conservation organisations on environmental issues of state and national importance has become increasingly important.

CAFNEC also plays an important role within the broader environmental movement, collaborating with other organisations focusing on environmental issues of state and national importance.

CAFNEC relies heavily on the work and dedication of volunteers and supporters. A voluntary management committee is elected by association members, both individuals and conservation groups. Membership is open to anyone who values the natural environment and accepts the objectives and rules of the association.

Most of our funding comes from donations, fundraising and small government grants. Special purpose grants from foundations and government agencies, each separately acquitted, have covered such varied projects as a sustainability conference, rehabilitation in the Cairns Central Swamp, a campaign for a Coral Sea marine park, Cape York World Heritage assessment, and promotion of domestic solar panels.
read more
Created by
Kate Melville-Rea
for Cairns and Far North Environment Centre Inc (CAFNEC) Gift Fund

AUD $20 of AUD$500 target
0 people in days
Please make sure you are LOGGED IN. You can only join a Team Leader page if you are logged in and have an Individual page created. If you do, it will be displayed here once you've logged in. If you don't, please return to the 'home page' and follow instructions on how to create your Individual page.